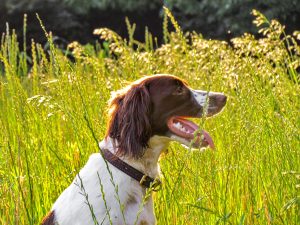 Long-legged and speckled and cherished, little Maggie worked the woods and fields with the single-minded conviction of a wild prophetess. On a sharp nose and soft mouth she was indeed sent by the God of Abraham to produce panicked wings, all hell-bent skyward.
Now she is skyward.
I hope she has summer pastures to bounce in, plenty of muddy water to swim in endless circles, and frosty coverts full of wild bird scent. I also hope that she thinks of daddy sometimes.
Sure do love you, little girl.